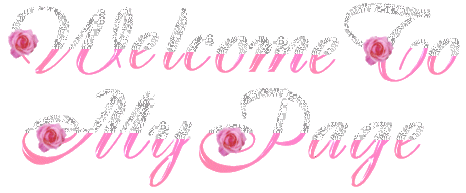 Semua yang saya bahas disini adalah film-film atau MV-MV yang udah pernah
saya
tonton. Jadi saya tidak menerima request untuk review apa pun.
Untuk download OST jika meminta password, passwordnya adalah thankyou atau dramafreak. Yang OSTnya rusak harap lapor.

Bagi yang ingin mengambil isi dari blog ini (copy paste) untuk digunakan di blog lain diperbolehkan asalkan menyertakan credit atau sumbernya yaitu Lovely Drama Korea.
Kritik dan saran bisa melalui email. Kalau ada mau pesan dvd juga boleh + ada yang mau beli dvd variaty show korea bisa juga kok. Emailnya lovelydramakorea@yahoo.com atau sms ke 08991637836
Terima kasih.................

Rabu, 14 April 2010
Diposting oleh desthy di 13.19
Song :
A Man's First Love Follows Him To The Grave
Only One Person
Thunder
Artists : FT ISLAND
Album : Vol. 1 Cheerful Sensibility
Released: June 7, 2007
Starring
Eunjung (T-ara)
Jung So Young
MIn Hyo Rin
Setelah sebelumnya aku pernah ngebahas FT ISLAND yang judulnya Heaven, sekarang aku mau ngebahas 3 lagu dan 2 MV sekaligus. Lagi-lagi aku bahas FT ISLAND karena ini adalah band favorite karena mereka multi talented. Karena semua membernya bisa mainin alat musik sambil nyanyi, keren deh, lagunya juga enak-enak. Dan sekarang mari kita bahas.
Pertama aku mau bahas lagunya dulu. Ini kalo aku ga salah ngartiin dari traslatenya loh, kalo salah, mian.... hehehe...
Lagu pertama adalah A Man's First Love Follows Him To The Grave. Judul lagunya bagus ya? kesannya sedih banget. Tapi jangan salah, ternyata pas dengerin lagunya musiknya ceria banget malah terkesan lucu. Lirik lagunya juga ringan. Ceritanya tentang First love nya laki-laki. Di awal liriknya diceritakan hubungan sepasang kekasih yang tidak harmonis. Si lelaki mengeluh dalam lagu ini karena si cewek selalu nuntut dia untuk bilang "I love you" padahal selama ini dia udah menunjukkan cintanya dengan sikap dan kenapa si cewek masih tidak percaya. Terus ketika kencan si cewek datang terlambat dan akhirnya mereka putus. Dan setelah itu si cowok dapat pacar lagi. Tapi lalu putus lagi, dan setelah itu baru ia sadari bahwa cinta pertama seorang lelaki akan dibawa sampai mati karena dia selalu memikirkan cinta pertamanya, merasa kehilangan dan selalu merindukannya. Ia menyesal dulu berpisah darinya.
Lagu kedua yang mau aku bahas adalah only one person. Denger lagu ini aja udah kerasa sedih. Dengerin deh musik intronya, udah mulai dapet harunya. Liriknya sendiri bercerita tentang lelaki yang hanya mencintai satu orang saja selama hidupnya, hanya menunggu satu orang saja. Walau orang itu telah pergi untuk mencari cinta yang lain namun ia tetap berdiri ditempat untuk menunggu orang itu. Kenapa ia hanya bisa mencintai satu orang saja? Jawabannya ada di lirik di akhir lagu "Because other loves couldn't touch my heart, If it's not you, then there is no love". Atau kalo di bahasa indonesiain "karena cinta yang lain tidak dapat menyentuh hatiku, jika bukan kamu, maka tidak ada cinta disitu." Bagus kan?
Lagu ketiga yaitu Thunder, lagu ini tentang kesedihan seorang laki - laki yang ditinggal pergi sama kekasihnya karena meninggal dunia. Ada beberapa penyesalan yang tertinggal, karena ia tidak bisa lagi mengucapkan "saranghe (I love you" padanya, karena ia tidak bisa menepati janjinya untuk melindingunya selamanya. Namun bagaimanapun juga ia harus rela melepas kekasihnya itu pergi dan berharap ia bahagia di sana karena itulah yang harus dilakukan oleh seorang lelaki.
Kalau ketiga lagu ini digabungkan akan menjadi rangkaian cerita yang menarik, iya ga sih? bagus n kreatif. Jenis ketiga lagu ini beda-beda semua dan semua enak didenger. Itu menurutku loh, hehehe... apa karena aku suka ma FT ISLAND ya?
Sekarang mau bahas soal MV nya. MV nya bagus, ga kalah kreatif sama liriknya. Bagus. Ceritanya Hongki lagi ada di sebuah night club. Dia lagi duduk sendirian dan lagi mempertimbangkan mau ngedeketin cewek yang mana. Ada dua pilihan, cewek yang sedang dance di tengah orang banyak dan cewek yang sedang duduk sendirian di ujung meja. Siapa pun yang ia pilih, itu akan mengubah kisah hidupnya.
MV Thunder - Only One Person
Hongki akhirnya memilih mendekati cewek yang sedang dance di kerumunan banyak orang. Cewek itu lebih tua dari Hongki. Namanya Jung So Young. Esoknya ternyata So Young menjadi guru baru di sekolah Hongki. Awalnya mereka berdua sama-sama terkejut tapi lama kelamaan jadi biasa dan sering senyum-senyuman gitu sampai akhirnya mereka jadi dekat. Di sekolah itu ada siswi cewek yang naksir Hongki yaitu Eunjung. Dia sedih ngeliat kedekatan Hongki dengan sang guru. Lalu beredarlah foto Hongki dan So Young lagi berdua di internet. Dan Hongki menuduh Eunjung yang melakukannya. Di sisi lain, ada Minhwan, sahabat Hongki yang naksir Eunjung. Endingnya? nonton aja sendiri, hehehe..
lanjut ke MV kedua
MV A Man's First Love Follows Him To The Grave + Only One Person
Hongki lebih memilih cewek yang sedang duduk termenung sendirian di ujung meja. Cewek itu adalah Min Hyorin Tapi baru juga Hongki mendekat, tiba-tiba Hyorin bersembunyi di balik punggung Hongki. Ternyata Hyorin sedang menghidar dari Jonghoon yang mungkin adalah tunangannya (sorry ga tahu persis apa hubungan mereka berdua, kayanya sih dijodohin gitu ma bapaknya). Jonghoon adalah cowok yang over protektif. Ia ingin kemana pun Hyorin pergi harus melapor padanya. Makanya Hyorin sebel dan diam-diam pergi menemui Hongki. Dan sebenernya Jonghoon tahu hal itu karena ia diam-diam melihat Hyorin dan Hongki yang tampak mesra dari kejauhan. Jonghoon sempat berkelahi dengan Hongki. Namun ketika Hyorin diculik oleh penjahat justru Jonghoon lah yang datang menyelelamatkannya bahkan rela mengorbankan dirinya agar Hyorin selamat. HIks...hiks... sayang, padahal Jonghoon cakep banget disitu, rambutnya hitam lurus rapi dengan pakaian jasnya, keren......
Cerita MVnya juga bagus kan? Makanya buruan denger lagu n liat MV nya. Semua lagunya itu ada di albumnya FT ISLAND yang Vol. 1 Cheerful Sensibility. Kalo mau download 1 album juga boleh, semua lagu di album ini enak-enak kok.
Bagi yang mau download, silahkan.....
Ini dia liriknya
A Man Taking His First Love To The Grave


malhalpilyo eobshi jaraljanha sesamseureobge gobaekutgijanha
wae neon neul malro haeya midneungeolgga wae neon neul nareul euishimhalkka
myeot baekbeonjjae jeongmal jigyeobjanha sesamseureobge meoseukhaejijanha
saranghae wae neon geuge deudgoshipni sumanheun jeunggeol boyeotneunde

yeppeoboin ni modeun geotdeul misoreul bwado mugamgakhaejjigo
yaksokshigan neon neujeulddaemyeon bangimyeonseo he eojil iyureul chugahaetji

geuhuro urineun he eojimeul taekhaetji gakjaeui muungwa annyeongeul bilmyeonseo
dareun sarangeul myeotbeonjjim hago dashi honja dwaeseulddae geuddae kkaedareun geoya

namjaeui cheotsarang mudeomkkaji gandago sarangeui gijuneun eonjena neoyeosseo
jomcheoreom gipge maumeul motjyosseo nugunjido moreunchae jakku geuriwohaetji

malhajiman neomu jaraljanha ggeutnan sarange dashin eobdaneun geo
wae hangsang saranghal ddaen nan boilkka
nochinge wae neul guriulga wae nan geutiulga

yaksoksigan neon neujeulddaemyeon bangimyeonseo he eojin iyureul chugahaetji

sashireun geuraesseo hamkke hagi wihaeseo oroji sarangeul yeolshimhi eulpeotji
saranghagie modeungeol juneun geudaen yeojaraneungeo algieneun eoryeosseo

namjaeui cheotsarang mudeomkkaji gandago sarangeui gijuneun eonjena neoyeosseo
jomcheoreom gipge maumeul motjyosseo nugunjido moreunchae jakku geuriwohaetji

malhajiman neomu jalaljanha ggeutnan sarange dashin eobdaneun geo
wae hangsang saranghal ddaen nan boilkka nochinge wae neul guriulga


Translation A Man Taking His First Love To The Grave


You know you know this without my having to say it to you
You know it'd be laughable to make a confession out of nowhere
Why do you always need to hear it to believe it
Why do you always doubt me

After the first few hundred times it's become really tedious
Out of nowhere it's becoming awkward
I love you, why do you want to hear that?
When I've already shown you so many reasons to believe it

Everything about you is so pretty
Just looking at your smile makes me senseless
Whenever you were late to one of our dates
I greeted you but considered the idea of breaking up

So after that, we chose to break up
Wishing each other well and saying our goodbyes
I tried seeing other people
And when I became alone again, that's when I realized

A man's first love goes to his grave
My basis for love was always you
Because I hardly ever gave my heart to you
As if I didn't even know myself, I kept missing you

But I know so well, don't I,
That a love that has ended doesn't happen again
Why don't I ever see you when I love you
Why do I always miss what I lose
Why do I miss you

Whenever you were late to one of our dates
I greeted you but considered the idea of breaking up

To be honest, this is what I did, to make it so we'd be together
I've worked hard on reciting only our love
In order to love, you give everything you have
That this is how you're supposed to treat a girl, I was too young to know

A man's first love goes to his grave
My basis for love was always you
Because I hardly ever gave my heart to you
As if I didn't even know myself, I kept missing you

But I know so well, don't I,
That a love that has ended doesn't happen again
Why don't I ever see you when I love you
Why do I always miss what I lose
Why do I miss you


F.T Island - Cheondong (Thunder)
Cheondong (Thunder) By F.T Island

Nunmuri biga doeeotgo
Nae ureumi cheondungi doeeo
Gaseumeul muneotteurigo ganabwa
Gajima jebal tteonajima
Maeumi michin deusi oechyeobwado
Ijeneun deutji motal saram

Haneura jebal geu saram ganeun gil himdeulji antorok
Hoksina geu ireumeul silsurado bureuji antorok
Saranga eotteokedeun geu saram bonaejueoya handa
Geuge nuga bwado meotjin namjanikka

Hansumeun barami doeeo
Chueokkkaji heuttteuryeonoko
Je jaril chajeuryeo haedo jal andwae
Saranghae geudaereul saranghae
Ipsuri jigeumkkaji sumgyeowatdeon
Dasineun haji mot hal geu mal

Haneura jebal geu saram ganeun gil himdeulji antorok
Hoksina geu ireumeul silsurado bureuji antorok
Saranga eotteokedeun geu saram bonaejueoya handa
Geuge nuga bwado meotjin namjanikka

Gaseumi meeojyeodo
Haneura jebal geu saram ganeun gil himdeulji antorok
Hoksina geu ireumeul silsurado bureuji antorok
Yeongwonhi jikyeojundadeon yaksok mot jikil geotman gatda
Budi joheun saram manna haengbokhae jwo


Translation Thunder



Inside my tears become the rain
And my cry becomes this thunder
And they shatter my heart
"Don't leave, please don't go leaving me"
Even when my heart screams out like crazy
You can no longer hear me

Oh sky, please don't block her path
Please don't let me call her name by mistake
Oh the love, you must somehow let that person go
Because that's a man must do

WonBin-
My sigh becomes the wind and it sweeps away our memories
Even when I try to return to my place, I can't
"I love you, oh I love you"
The words that my lips have been hiding
Are the words I can no longer say

HongKi-
Oh sky, please don't block her path
Please don't let me call her name by mistake
Oh the love, you must somehow let that person go
Because that's a man must do

Even if my heart shatters..

Oh sky, please don't block her path
Please don't let me call her name by mistake
The promise that I'd protect her forever
I don't think I can keep it
Please meet someone good and be happy

F.T Island
Only One Person lyrics

Han yojabakke morugo han yojamanul saranghamnida
Guge budamdoel jul morugo ttonal iyurul jun gojyo
Han namja gasum moth bakgo ttonagan salmun pyonanhamnikka
Onurun kkog ol god gathaso jugul godman gathunde
Nan jugjido motheyo

Ojig han saramman saranghaljul araso
Ojig han saramman gidariljul araso
Darun sarang chaja ttonagaran gude gumare
Ne dubarun odido mothgandeyo
Jigum idero pyongsengul sandeyo

Nan meilmeil irohge han yojamanul gidarimnida
Gasumsoge goin nunmuri togkkuthkkaji chaolla
Da selgodman gathayo

Ojig han saramman saranghaljul araso
Ojig han saramman gidariljul araso
Darun sarang chaja ttonagaran gude gumare
Ne dubarun odido mothgandeyo
Jigum idero pyongsengul sandeyo

Saranghanun ilman hebwaso
Shwiulkkoran ibyoljocha negen nomu bogchaneyo

Ojig han saramman baraboljul araso
Ojig han saramman anuljulman araso
Darun saram ne mam odiedo damji motheso
Gude animyon sarangdo obdeyo
Ojig sarangun gudeppunireyo
Yogiso gudel gidarindeyo


Translation Only One Person


I only know one girl, I only love one girl
I didn't know that would turn into a burden, you gave me a reason why you'd leave

Can't receive a man's heart, and the person that left is content
It seems like you're definitely going to come today, I feel like I'm going to die
But I cannot die

I knew I would love only one person
I knew I would wait for only one person

You said you would find someone different to love
My two feet cannot go anywhere

I'll live with this lifelong regret

Everyday I wait for that one girl
The tears in my heart are so full
The tears might overflow

I knew I would love only one person
I knew I would wait for only one person

You said you would find someone different to love
My two feet cannot go anywhere

I'll live with this lifelong regret

Since I did hard work for love
To rest when I chased after the stars was a waste

I knew that I would only see one person
I knew I would only hug one person

Because other loves couldn't touch my heart
If it's not you, then there is no love

I knew that I loved only you
I'll wait for you here
0 Comments: