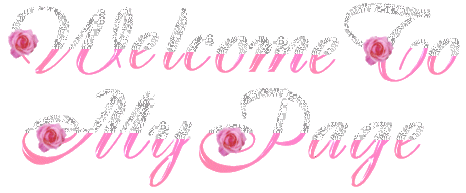 Semua yang saya bahas disini adalah film-film atau MV-MV yang udah pernah
saya
tonton. Jadi saya tidak menerima request untuk review apa pun.
Untuk download OST jika meminta password, passwordnya adalah thankyou atau dramafreak. Yang OSTnya rusak harap lapor.

Bagi yang ingin mengambil isi dari blog ini (copy paste) untuk digunakan di blog lain diperbolehkan asalkan menyertakan credit atau sumbernya yaitu Lovely Drama Korea.
Kritik dan saran bisa melalui email. Kalau ada mau pesan dvd juga boleh + ada yang mau beli dvd variaty show korea bisa juga kok. Emailnya lovelydramakorea@yahoo.com atau sms ke 08991637836
Terima kasih.................

Minggu, 31 Juli 2011
Diposting oleh desthy di 22.52

* Title: 동안미녀 / Dongan Minyeo
* Also known as: Youthful Beauty / Pretty Young Woman
* Genre: Romance, comedy
* Episodes: 20
* Broadcast network: KBS2
* Broadcast period: 2011-May-02 to 2011-Jun
* Air time: Monday & Tuesday 21:55
Main Cast

* Jang Na Ra as Lee So Young
* Choi Daniel as Choi Jin Wook
* Ryu Jin as Ji Seung Il
* Kim Min Seo as Kang Yoon Seo
Mungkin banyak cewek di dunia khususnya di korea yang ingin punya wajah baby face. Makannya banyak para cewek di sana melakukan segalanya agar wajahnya tetap terlihat muda seperti operasi plastic, olah raga, minum onat-obatan tertentu, melakukan perawatan wajah, dll.

Namun Lee So Young, seorang wanita berumur 34 tahun, tidak perlu melakukan itu semua untuk terlihat muda, karena memang dia memiliki wajah yang baby face. Entah ini suatu keberuntungan atau kesialan baginya, sebab karena baby face inilah ia tertimpa banyak masalah.

Lee So Young dipecat dari tempat kerjanya selama 14 tahun dengan alasan perusahaan sedang mengalami penurunan dan harus mengurangi karyawan, dan Lee So Young lah karyawan yang diberhentikan dengan alasan karena dia memiliki wajah yang baby face jadi pasti akan mudah untuk mendapat pekerjaan lagi. Namun belakangan So Young tahu kalau perusahaannya tidak sedang bangkrut, melainkan sedang berkembang dan mereka merekrut karyawan baru, seorang gadis muda yang usianya jauh di bawah So Young.

Walau Lee So Young mempunyai wajah yang Baby Face, namun tetap saja ia sulit mencari pekerjaan karena usianya yang 34 tahun dan hanya lulusan SMU.

Lee So Jin, adiknya Lee So Young beda lagi. Lee So Jin adalah seorang gadis cantik berumur 25 tahun yang memiliki tubuh langsing dan tinggi yang hobinya hanya bersenang-senang dan menghabiskan uang untuk beli baju bermerk.

Lee So Jin mendapat pekerjaan sebagai karyawan magang selama 1 minggu di perusahaan fashion bernama "The Style". Lee So Jin malas datang ke tempat itu dan lebih memilih untuk liburan bersama teman-temannya. Ia menawarkan pekerjaan itu untuk Lee So Young, kakaknya. Dan karena Lee So Young sedang membutuhkan pekerjaan, ia pun menerimanya.

Alhasil, Lee So Young datang ke The Style dengan mengaku sebagai Lee So Jin yang berumur 25 tahun. Dengan tampang yang baby face, tentu saja tidak ada yang curiga bahwa ia sebenernya 34 tahun.

Karena Lee So Young di tempat itu berumur 25 tahun dan yang paling muda atau biasa dibebut maknae, makanya Lee So Young selalu diperlakukan seenaknya oleh rekan-rekan kerjanya. Misalnya disuruh-suruh, sering diomelin, disalahin, dll. Namun walau gitu Lee So Young senang bekerja di The Style karena ia bisa banyak belajar disitu, karena memang Lee So Young itu seneng mendesign baju.

Masalah mulai muncul ketika perlahan-lahan identitas Lee So Young mulai terbongkar. Lalu hubungan cintanya dengan Choi Ji Wook, teman kerjanya yang berusia 27 tahun, dan President The Style yang sudah mempunyai 1 anak perempuan.

Dan serunya lagi kita bisa liat banyak design baju di drama ini dan proses pembuatannya. Ternyata baju itu juga prosesnya panjang loh. Dimulain dari mendesign, harus diperhatikan kalangan usia pemakainya, kegunaannya, bahannya, efektifitasnya, dan untuk mengetahui itu semua diperlukan survei. Setelah itu baru dibikin sampelnya untuk di presentasikan. Setelah disetujui baru polanya akan di serahkan ke pabrik. Untuk selanjutnya diserahkan pada MD (Manager Director) untuk bagian pemasaran baju tersebut. Panjang kan prosesnya. Tapi jadi nambah wawasan gara-gara drama ini.

Aku sendiri nonton drama ini karena kangen banget ma jang Nara. Terakhir liat dia di My Love Patzzy, udah lama banget kan? Denger-denger sih Jang Nara sempet mengalami masa sulit dengan perusahaan film milik ayahnya. Film yang di biayainya oleh ayahnya dan dibintangi Jang Nara tidak terlalu sukses, sehingga bisa dibilang mengalami kerugian, untuk itu Jang Nara akhirnya ikut bermain di drama mandarin yang juga katanya ratingnya ga terlalu bagus. Mudah-mudahan untuk drama Baby Face ini ratingnya tinggi ya....
3 Comments:
ibung said...

4 Januari 2012 07.54

 

lagu yg jadi backsound trailer yg di Indosiar itu apa Ost'nya?
judulnya apa?

obat tradisional ambeien said...

1 Juni 2012 13.27

 

yuupp yup yuupp...ni film serrruuu buangeet....

1 Juni 2012 13.28

 

aiiihh T.O.P bangeeet.. ini filmnya aku suka..