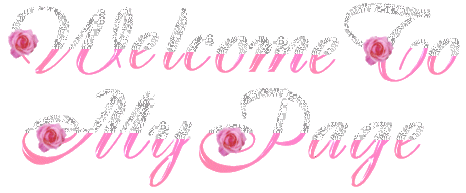 Semua yang saya bahas disini adalah film-film atau MV-MV yang udah pernah
saya
tonton. Jadi saya tidak menerima request untuk review apa pun.
Untuk download OST jika meminta password, passwordnya adalah thankyou atau dramafreak. Yang OSTnya rusak harap lapor.

Bagi yang ingin mengambil isi dari blog ini (copy paste) untuk digunakan di blog lain diperbolehkan asalkan menyertakan credit atau sumbernya yaitu Lovely Drama Korea.
Kritik dan saran bisa melalui email. Kalau ada mau pesan dvd juga boleh + ada yang mau beli dvd variaty show korea bisa juga kok. Emailnya lovelydramakorea@yahoo.com atau sms ke 08991637836
Terima kasih.................

Jumat, 25 Februari 2011
Diposting oleh desthy di 21.06
Title: 정글피쉬 / Jeonggeul Piswi
Also known as: Jungle Fish
Genre: Drama, school
Episodes: 1
Broadcast network: KBS2
Broadcast period: 2008-May-05
Air time: Monday 19:20
Cast
Kim Soo Hyun as Han Jae Ta
Park Bo Young as Lee Eun Soo
Jang Ki Bum as Han Dong Hee
Min Ji as Kang Sol
Seo Hye Jin as Na Mi Rae
Hwang Chan Sung as Park Young Sam
Kim C as Jae Ta's uncle
Ini film udah cukup lama. Sekitar tahun 2008. Saat itu nyari film ini karena ada Park Bo Young. Tapi ternyata dapet bonus karena ada Kim Soo Hyun dan Chansung 2PM di sini.
Jungle Fish ini menceritakan tentang masalah yang terjadi di sekolah. Para siswa di sini di umpamakan sebagai jungle fish yang harus bertahan hidup di lautan luas dengan mengikuti peraturan yang ada walaupun peraturan itu tidak sesuai dengan keinginan mereka.
Cerita berawal dari sebuah rumor yang beredar di sekolah mengenai beberapa siswa yang sudah mendapat bocoran soal sebelum test dilaksanakan. Tidak ada yang tahu siapa siswa-siswa tersebut. Dan gosip tersebut membuat Yong Sam, salah satu siswa sekolah tersebut ingin menyelidiki lebih lanjut. Ia mengajak Han Jae Ta, teman sesama clubnya untuk membantunya mewancarai murid-murid di sekolah.
Makin lama rumor tersebut makin meluas. Jae Ta pun akhirnya tahu bahwa salah satu murid yang menerima bocoran tersebut adalah sahabatnya yaitu Dong Hee. Dan karena hal ini pula hubungan 2 sahabat itu mulai renggang. Belum lagi muncul satu masalah lagi yaitu suatu pengakuan dari salah satu murid yang menerima bocoran soal tersebut pada sebuah blog.
Begini isi blog tersebut : "
What brought us this far? I just wanted to a be a good daughter. I just wanted to a be a good student like my parents wanted. I wanted to a be a good friend. What is hurting us so much? I have no confidence of living in this jungle anymore. I want to give everything up. I'm one of the students who saw the exam questions. It would be nice if I could turn everything back to the way it was. But it's too late. I want to die. I only regret it."
Dari isi blog tersebut disimpulkan bahwa sang penulis blog itu merasa tertekan dan putus asa dan ia mau mengakhirir hidupnya. Setelah membaca blog itu, Jae Ta memutuskan untuk segera menemukan orang tersebut dan mencegahnya untuk bunuh diri.
Dapatkah ia menemukan orang tersebut dan menghentikannya? Dan bagaimana awal mulanya soal ujian tersebut bisa bocor? Sebaiknya nonton aja deh..
Film ini menyajikan kenyataan yang biasa terjadi di sekolah, dimana kebanyakan sekolah lebih mementingkan pretasi yang di peroleh para muridnya, berapa nilai murid-murid tersebut, berapa banyak lulusan sekolah tersebut yang masuk ke universitas negeri. Semua itu demi nama baik sekolah tanpa peduli bagaimana cara para murid tersebut dapat memperoleh nilai bagus. Mereka sepertinya sama sekali tidak memperhatikan pendidikan moral mereka. Begitu juga para orang tua, rela melakukan berbagai cara agar anaknya dapat nilai bagus dan diterima di sekolah negeri demi harga diri mereka. Sehingga disini para anak lah yang menjadi korban. Mereka harus memenuhi tuntutan dari orang tua dan pihak sekolah.
1 Comment:
SatrioRK GLoRK said...

26 Agustus 2014 22.40

 

mna link download nya?