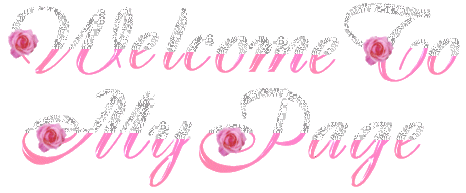 Semua yang saya bahas disini adalah film-film atau MV-MV yang udah pernah
saya
tonton. Jadi saya tidak menerima request untuk review apa pun.
Untuk download OST jika meminta password, passwordnya adalah thankyou atau dramafreak. Yang OSTnya rusak harap lapor.

Bagi yang ingin mengambil isi dari blog ini (copy paste) untuk digunakan di blog lain diperbolehkan asalkan menyertakan credit atau sumbernya yaitu Lovely Drama Korea.
Kritik dan saran bisa melalui email. Kalau ada mau pesan dvd juga boleh + ada yang mau beli dvd variaty show korea bisa juga kok. Emailnya lovelydramakorea@yahoo.com atau sms ke 08991637836
Terima kasih.................

Jumat, 28 Januari 2011
Diposting oleh desthy di 22.29
Movie: Cyrano Agency
Revised romanization: Shirano; Yeonaejojakdan
Hangul: 시라노;연애조작단
Director: Kim Hyeon-Seok
Writer: Kim Hyeon-Seok
Producer: Shim Jae-Myung
Cinematographer: Kim Woo-Hyung
Release Date: September 16, 2010
Runtime: 117 min.
Language: Korean
Country: South Korea
Cast
Uhm Tae-woong as Byeong-hoon, a person in a comfortable aura.
Choi Daniel as Sang-yong, a successful fund manager in the clean suit
Lee Min Jeong as Hee-joong, the cute mysterious girl
Park Shin-hye as Min-yeong, the naive romantist.
Ini dia film barunya Park Shin Hye. Ceritanya lumayan bagus. Begini nih ceritanya :
Cyrano Agency adalah sebuah agen perjodohan. Tapi bukan agen perjodohan biasa yang mengatur kencan buta para kliennya. Agency yang satu ini berbeda dari agen perjodohan yang lain. Bedanya apa? Ini dia aku ceritain.
Anggota Cyrano Agency ada 4 orang yaitu Min Yong sebagai make up artist, Jae Pil sebagai peran pendukung dan informan, Chul Bin sebagai penulis naskah, dan Byung Hoon sebagai sutradaranya. Lho, ini sebenernya agen perjodohan atau kru film? Hehe... bingung ya? Cyrano Agency ini awalnya adalah sebuah klub teater. Karena dana mereka belum cukup untuk membuat teater sendiri makanya akhirnya mereka membuka agency ini. Cara kerjanya mirip dengan kru film. Begini nih prosesnya.
Pertama-tama klien datang pada Cyrano Agency dan mengatakan tentang cewek yang kini sedang ditaksirnya. Klien itu ingin cewek itu jadi pacarnya. Nah, mulai dari sinilah project Cyrano Agency dimulai. Hal yang pertama dilakukan adalah mengubah penampilan si cowok. Dari ujung rambut sampai ujung kaki sesuai dengan type cowok kesukaan si cewek. Oiya, sebelumnya mereka juga mencari tahu semua hal yang berhubungan dengan si cewek.
Setelah mengubah penampilan kliennya, langkah selanjutnya adalah mulai mendekati si cewek secara perlahan. Semua tindakan si klien ini di atur oleh Cyrano Agency, dari cara berjalannya, cara ngomongnya, cara menatap, dan setiap kata yang keluar dari mulut si klien pada cewek itu sudah diatur oleh mereka. Tidak hanya itu, mereka juga menyewa artist pendukung supaya rencana mereka membuat si cewek itu jatuh cinta berhasil. Pokoknya cara kerja mereka itu mirip seperti kru film yang sedang shooting hanya saja yang ini dilakukan secara rahasia dengan kamera dan mike tersembunyi.
Biasanya sih Cyrano Agency ini selalu berhasil membuat targetnya jatuh cinta pada kliennya. Hingga pada suatu hari, Cyrano Agency kedatangan seorang klien bernama Sang Yong. Klien tersebut adalah seorang Manager keuangan yang cukup sukses dan ia rela mebayar berapa saja asalkan gadis yang ia taksir bisa jatuh cinta padanya. Masalahnya adalah ternyata gadis yang menjadi targetnya adalah Hee Joong, mantan pacar dari Byung Hoon. Oiya, Byung Hoon adalah ketua dari Cyrano Agency. Maka dari itu Byung Hoon berusaha untuk menolak projek tersebut dan tentu saja hal itu ditentang oleh anggota yang lain karena alasan yang kurang kuat. Byung Hoon tentu saja tidak bilang kalau targetnya itu adalah mantan pacarnya.
Akhirnya dengan sangat terpaksa, Byung Hoon menerima Sang Yong sebagai kliennya. Namun tentu saja bekerja dengan setengah hati karena sebenarnya dia masih mencintai Hee Joong. Dan alhasil, daripada membuat Hee Joong jatuh cinta pada Sang Yong, Byung Hoon malah dengan "tidak sengaja", mengacaukan projek tersebut.
Byung Hoon pun secara tidak sengaja bertemu kembali dengan Hee Joong dan ia kembali mendekatia mantan pacarnya tersebut dan tentu saja hal itu membuat Hee Joong semakin jauh dari Sang Yong. Tapi toh Sang Yong tidak gentar, walau pernah gagal mendekati Hee Joong, ia terus mencoba lagi karena ia benar-benar mencintai Hee Joong.
Terus lanjutannya gimana? Hee Joong jadian sama siapa ya? Nonton aja sendiri ya...
Aku juga mau nyeritain kenapa mereka memberi nama Cyrano untuk Agency mereka. Nama Cyrano diambil dari sebuah kisah romance berjudul Cyrano de Bergerac. Ceritanya mengenai seorang pemuda bernama Cyrano yang jatuh cinta pada seorang gadis bernama Roxane. Di sisi lain, Christian, teman Cyrano juga jatuh cinta pada Roxane dan meminta Cyrano yang pandai berpuisi menuliskan sebuah surat untuknya, untuk dikirim pada Roxane. Dan akhirnya tulis menulis surat itu pun berlanjut. Cyrano terus menulis surat untuk Roxane atas nama Christian. Dia mencurahkan rasa cintanya yang sebenernya dalam surat itu. Tapi tentu saja Roxane menganggap bahwa itu semua adalah ungkapan hati Christian. Endingnya? Kayanya sih sesuai judulnya deh. Judulnya memakai nama Cyrano, jadi endingnya Roxane sama Cyrano. Itu menurutku loh.
Nah, love story di Cyrano Agency ini mirip cerita Cyrano de Bergerac. Bagus kok ceritanya. Happy ending pula. Tonton deh. Ga nyesel kok.
1 Comment:
Koko Nata said...

10 Juni 2016 13.34

 

Baru mulai nonton. Emang bagus kayaknya