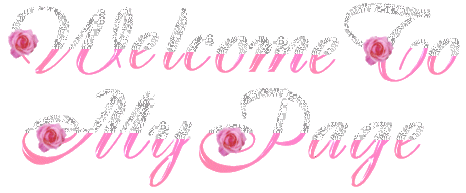 Semua yang saya bahas disini adalah film-film atau MV-MV yang udah pernah
saya
tonton. Jadi saya tidak menerima request untuk review apa pun.
Untuk download OST jika meminta password, passwordnya adalah thankyou atau dramafreak. Yang OSTnya rusak harap lapor.

Bagi yang ingin mengambil isi dari blog ini (copy paste) untuk digunakan di blog lain diperbolehkan asalkan menyertakan credit atau sumbernya yaitu Lovely Drama Korea.
Kritik dan saran bisa melalui email. Kalau ada mau pesan dvd juga boleh + ada yang mau beli dvd variaty show korea bisa juga kok. Emailnya lovelydramakorea@yahoo.com atau sms ke 08991637836
Terima kasih.................

Jumat, 04 Juni 2010
Diposting oleh desthy di 10.08
Ini dia, my most favorite girlband, seeya. Aku suka banget ma lagu-lagunya yang bagus, juga suaranya yang bisa menyentuh disetiap lagunya. Apalagi MV-MVnya, hampir semua MV seeya itu typenya drama, jadi walaupun aku sering denger lagu n liat MVnya, aku ga pernah tahu wajahnya personil seeya itu kaya apa. Yang aku tahu jumlah personilnya 3 orang cewek. Yang aku tahu cuma Nam Gyuri aja, tapi sekarang Nam Gyuri udah bukan anggota Seeya lagi.

Aku mau bahas 2 lagu kali ini. Ini dia...
Song : Shoes/Heels (구두)
Artist : Seeya
Album : Volume 1 - The First Mind
Released: February 24, 2006
Sold: 107,928
Label: Poibos Co. Ltd
Language: Korean
Yang pertama adalah lagu Shoes/Heels (구두) yang ada di album pertama Seeya yaitu First Mind. Bagus banget deh arti lagu ini. Tentang cewek yang abis pisah dengan kekasihnya tapi dia ga bisa ngeluapain orang itu. Untuk ngelupain cowoknya itu dia melakukan segala cara, ia coba untuk membenci cowok itu, dia minum (mabuk) lebih banyak daripada dia makan, tapi ia tetap ga bisa ngelupain cowok itu. Akhirnya ia mencoba memakai high heelsnya dan memakai make up tebal pada wajahnya agar cowoknya itu dapat tergetar lagi ketika melihatnya.
Sekarang kita bahas MVnya
MV Shoes dibintangi oleh Choi Jung Won dan Hwang Jung Eum. Certinya disini Jung Won dan Jung Eum jadi cewek penghibur di suatu club malam. Mereka berdua adalah sahabat dekat. Suatu hari Jung Won bertemu dengan cowok salah satu pengunjung di tempatnya bekerja, dan Jung Won langsung jatuh cinta ma cowok itu. Akhirnya mereka pun pacaran dan mutusin untuk pergi berlibur ke pantai. Di tempat berlibur itu Jung Won diganggu oleh 2 berandalan, akhirnya terjadilah perkelahian antara 2 berandalan itu dengan kekasihnya Jung Won yang menyebabkan cowoknya luka parah dan di rawat di RS. Ketika Jung Won sedang di RS, tiba-tiba datanglah cewek yang ngaku bahwa dia adalah istri dari cowoknya. Jung Won pun patah hati dan sering mabuk-mabukan. Dan ketika sedang mabuk dipinggir jalan, tiba-tiba ada mobil yang menabraknya dengan sangat keras......... to be continued..
Lanjut ke lagu ke dua
Song : Shoes/Heels (구두)
Artist : Seeya
Special Album - California Dream
Released: January 2, 2008
Sales: 22,352
Label: Poibos Co. Ltd
Language: Korean
Starring :
Choi Jung Won
Hwang Jung Eum
Park Geon Il
Lagu kedua yang mau aku bahas adalah Crazy Love Song (미친 사랑의 노래) yang ada di album California Dreams. Lagu ini mungkin masih berhubungan dengan lagu pertama. Kalau di lagu pertama dijelaskan tentang tindakan yang dilakukan oleh si cewek untuk ngeluapain cowoknya, kalo di lagu ini lebih mengenai perasaannya pada cowok itu. Di lagu ini dijelaskan betapa si cewek mencintai cowok itu, tidak bisa hidup seharipun tanpa cowok itu, karena baginya cowok itu adalah segalanya, dia hidup sampai sekarang karena mencintai cowok itu, betapa inginnya dia mengatakan dengan suara kencang ke seluruh dunia kalau dia mencintai cowok itu. Memang kalau diceritain begini jadi terkesan gombal dan dibuat-buat, tapi coba deh denger lagunya, bagus banget. Apa lagi sambil liat MVnya, pas banget sama MV nya.
Ini dia lanjutan MVnya..
Berlanjut ke MV kedua. MV ini lebih seru lagi karena ketambahan satu bintang yaitu Park Geon Il dari Supernova. Geun Il adalah orang yang menabrak Jung Won. Karena merasa bertanggung jawab, ia langsung membawa Jung Won ke RS dan menjaga Jung Won di samping tempat tidurnya. Begitu Jung Won sadar ia langsung meminta maaf pada Jung Won dan janji akan mengurus semuanya. Tapi Jung Won malah bilang "Kenapa kau tidak membiarkanku mati saja?". Geon Il bingung mendengarnya, tapi ia akhirnya tau dari Jung Eum, sahabat Jung Won bahwa Jung Won tidak hanya sakit di bagian luar tapi juga sakit di bagian dalam karena pernah dilukai oleh cowok yang dicintainya. Akhirnya Geon Il berjanji tidak akan membuat Jung Won sedih lagi. Dan itu dibuktikan dengan kesabaran Geon Il dalam merawat Jung Won. Ia yang mencuci baju Jung Won, membersihkan badan Jung Won, menemaninya terapi, bahkan membersihkan lantai karena Jung Won buang air kecil di celana. Ketika Jung Won melakukan terapi yang menyakitkan, Geon Il pun ikut menangis seoalh merasakan sakitnya Jung Won. Perlahan-lahan Jung Won sepertinya dapat melupakan mantan kekasihnya. Tapi lalu tiba-tiba ia teringat kembali karena melihat mantannya itu sedang disuapin oleh istrinya, kebetulan RS tempat mantannya Jung Won dirawat sama dengan tempat Jung Won dirawat. Setelah melihat mantan kekasinya itu, Jung Won kembali sedih dan memutuskan untuk bunuh diri. Dan sebelum bunuh diri, ia sempat mengatakan maaf pada Geon Il. Ketika di pemakaman, Jung Eum tiba-tiba mengatakan pada Geon Il kalau dia sebenarnya juga mencintai Jung Won, sama seperti Geon Il yang mencintai Jung Won.
"Even if I smile ten times and cry a thousand times
I want to love only you
I want to scream loudly in front of the world
I love you, I love you"
Pas banget sama semua tokoh di MV itu. Cocok buat Jung Won yang cinta banget ma mantannya dan ingin sekali bilang I love You di depan dunia tapi dia ga bisa karena cowok itu udah beristri. Cocok juga buat Geon Il yang mau bilang I Love You dengan suara lantang pada Jung Won namun ga bisa karena Jung Won masih memikirkan mantannya. BUat Jung Eum juga cocok banget karena dia ga bisa bilang I Love You ke Jung Won karena mereka sama-sama cewek dan udah ada Geon Il yang selalu jaga Jung Won disampingnya. Bagus......Sedih.... Lima jempol buat MV ini (yg satu jempolnya minjem orang lain, hehe..)
SeeYa(씨야) - 구두(Shoes) 鞋


he-eojeegee weehaeseo meeweohaneun yeonseubeul haesseo
neoreul eetgee weehaeseo meeweonhaneun yeonsebeul hasseo

**papboda sooreul teo manee masheego
soolloda chaeweobeoreen sseureensogeul kamssa-aneunchae
neo hanabakke moreuneun ne yeojaeeneekka

***nop'eun koodooreul sheengo jeenhage hwajangeul hajyo
hannoone nareul araborago
nalbogo neega heundeulleerago
nop'eun koodooreul sheengo ddo hanbeon hwajangeul hago
tashee nareul anajoolkkabwa
hokshee neega heundeulleelkkabwa

**papboda sooreul teo manee masheego
soolloda chaeweobeoreen sseureensogeul kamssa-aneunchae
neo hanabakke moreuneun ne yeojaeeneekka

***nop'eun koodooreul sheengo jeenhage hwajangeul hajyo
hannoone nareul araborago
nalbogo neega heundeulleerago
nop'eun koodooreul sheengo ddo hanbeon hwajangeul hago
tashee nareul anajoolkkabwa
hokshee neega heundeulleelkkabwa

keureeweo neomoo keureeweo
neo hanabakke moreuneun ne yeojaeeneekka

koodooreul sheengo...


English subtitule
Heels


I practiced hating you in order to break up with you
I practiced hating you in order to forget you

**I drank more than I ate
And I embraced my alcohol wasted insides
Because I'm your girl who only knows you

***I put on high heels and thick makeup
So you can notice me with a single look
So you can be shaken when you see me
I put on high heels and put on make up once again
Maybe then you'll embrace me again
Maybe then you'll be shaken

**I drank more than I ate
And I embraced my alcohol wasted insides
Because I'm your girl who only knows you

***I put on high heels and thick makeup
So you can notice me with a single look
So you can be shaken when you see me
I put on high heels and put on make up once again
Maybe then you'll embrace me again
Maybe then you'll be shaken

I miss you.. I miss you so much
Because I'm your girl who only knows you

As I put on my heels...





SeeYa - Crazy Love Song


Neoreul saranghan jwero gipeun hansumeuro harul bonaego
ibeul magado nuneul garyeodo neo hanaman channeunde
aesseo chu-eogeul samkyeonaedo dashi nae gaseume namaseo
ni ireumman tto bureuge dwae niga bogoshipeo
neol saranghanikka jeonbunikka
nae sam neol wihae sseugoshipeo
baekppeoneul eutkko cheonbeoneul uldeorado
neo hanaman saranghago shipeo
sesang ape keuge sorichigo shipeunde
saranghae saranghae neol
saranghaeseo oneuldo saraga

Yakhan gaseum ttaemune niga eopsshineun nan andwel geot gata
dashi saenggangna dashi chatkke dwae
chu-eogiran mopsseul mal
jeogeun na-ui sarang ttaemune
niga neomu himdeureonnabwa
neol saranghaettteon beoriramyeon naega da badeulkke
neol saranghanikka jeonbunikka
nae sam neol wihae sseugoshipeo
baekppeoneul eutkko cheonbeoneul uldeorado
neo hanaman saranghago shipeo
sesang ape keuge sorichigo shipeunde
saranghae saranghae neol
saranhaeseo oneuldo saraga
neo eopsshineun harudo jashineopsseo
eotteoke neol inni eotteoke ji-uni apado...
ibyeol ape useul su inneungeon
niga seonmuran chu-eokttaemune
saneun dongan eonjengan ichyeojilji molla
geuriweo geuriweo nan geuriweoseo
oneuldo gidaryeo..


English lyrics:


I spend the day sighing sins of loving you
Even when I have my mouth shut and eyes closed...
I still search for you

I spend the day siging sins of loving you
Even when I have my mouth shut and eyes closed...
I still search for you

I try to swallow the memories...
But you are left in my heart again
I keep saying your name which makes me miss you
Because I love you and you're my everything
I want to use my life for you
Even if I smile ten times and cry a thousand times
I want to love only you
I want to scream loudly in front of the world
I love you, I love you
I live on today because I love you

Without you I can't do anything because of my weak heart
I keep thinking...
I keep searching
The vicious words of memories
Because of my light love
It must have been very painful for you
If the punishment is because of loving you...
I will recieve it all
Because I love you and you're my everything
I want to use my life for you
Even if I smile ten times and cry a thousand times
I want to love only you
I want to scream loudly in front of the world
I love you, I love you
I live on today because I love you

I don't have the confidence to live a day without you
How can I forget you
How can I erase you if it's painful?

I can smile in front of breakup
Because of the memories you gave as a gift
While living...
I might search for you someday
I yearn, I yearn...
Because I Yearn
I wait today too

I can smilein front of breakup
Because of the memories you gave as a gift
While living...
I might search for you someday
I yearn, I yearn...
Because I yearn...
I wait today too
0 Comments: