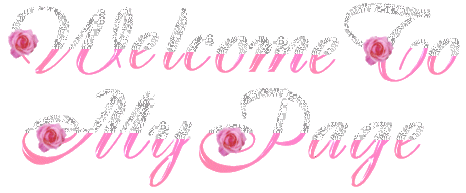 Semua yang saya bahas disini adalah film-film atau MV-MV yang udah pernah
saya
tonton. Jadi saya tidak menerima request untuk review apa pun.
Untuk download OST jika meminta password, passwordnya adalah thankyou atau dramafreak. Yang OSTnya rusak harap lapor.

Bagi yang ingin mengambil isi dari blog ini (copy paste) untuk digunakan di blog lain diperbolehkan asalkan menyertakan credit atau sumbernya yaitu Lovely Drama Korea.
Kritik dan saran bisa melalui email. Kalau ada mau pesan dvd juga boleh + ada yang mau beli dvd variaty show korea bisa juga kok. Emailnya lovelydramakorea@yahoo.com atau sms ke 08991637836
Terima kasih.................

Selasa, 27 Oktober 2009
Diposting oleh desthy di 07.33
Title: 불량커플 / Bad Couple
Also known as: Defective Couple
Chinese title : 不良情侣
Genre: Romance, comedy
Episode : 16
Broadcast network: SBS
Broadcast period: 2007-June-02 to 2007-July-22
Air time: Saturdays & Sundays 21:40
Cast
Ryu Soo Young as Choi Jae Chun
Shin Eun Gyung as Kim Dang Ja
Yoo Gun
Byun Jung Soo as Na Sak Soon
Choi Jung Yoon as Han Young
Park Sang Min as Kim Yoon Seok
Chae Min Seo
Synopsis
Kim Dang Ja adalah seorang editor sukses dari sebuah majalah fashion. Dia termasuk wanita modern yang mementingkan pekerjaan si atas segalanya. Maka dari itu ia tidak ingin menikah karena menganggap bahwa menikah hanya akan menghambat karirnya. Namun terkadang ia juga merasa kesepian. Dang Ja terkadang iri dengan temannya yang mempunyai anak. Makannya ia ingin sekali punya anak tanpa harus menikah.
Untuk mewujudkan keinginannya itu, Dal Ja mencoba ke rumah sakit untuk mendapatkan donor sperma, namun pihak rumah sakit tidak mengijinkan karena donor sperma hanya untuk yang telah menikah. Untuk itu ia berencana untuk mendapatkan seorang pria dengan gen terbaik, untuk dapat hamil lalu meninggalkan pria tersebut dan membesarkan anaknya seorang diri.
Choi Jae Chun adalah target utama Dang Ja. Jae Chun adalah seorang profesor tumbuhan di sebuah Universitas ternama. Jae Chun adalah orang yang pintar, baik, tampan, dan banyak kelebihan lain yang membuat Dang Ja mengincarnya. Makannya berbagai cara Dang Ja lakukan untuk dapat mendapatkan Jae Chun sampai akhirnya ia berhasil melakukan misinya.
Namun ternyata Jae Chun adalah cowok yang bertanggung jawab dan kolot. Ia selalu berpikir "Since we spent one night together, we have to get married". Maka dari itu ia ingin menikahi Dang Ja. Namun tentu saja Dang Ja menolak dan berusaha menjauh dari Jae Chun dengan berbagai cara.
Film ini kocak banget pada awalnya. Pas adegan Dang Ja berusaha menarik perhatian Jae Chun. Berbagai cara dia lakukan tapi si Jae chun malah cuek aja. Kocak banget deh. Namun menjelang akhir mulai banyak adegan mengharukan. Yaitu ketika Dang Ja akhirnya hamil tapi ternyata juga ada tumor pada rahimnya dan harus di angkat. Dang Ja harus memilih keselamatan bayinya atau dirinya. Sedih banget deh. Tapi endingnya Happy ending kok, walau menurutku terlalu dipaksakan. Tapi tetap bagus kok nih film.
Untuk drama series yang satu ini, Mmmm....bolehlah aku kasih 85.
0 Comments: