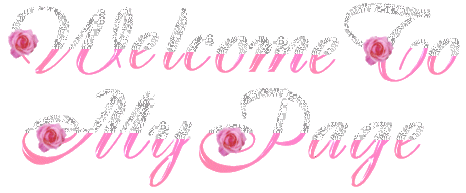 Semua yang saya bahas disini adalah film-film atau MV-MV yang udah pernah
saya
tonton. Jadi saya tidak menerima request untuk review apa pun.
Untuk download OST jika meminta password, passwordnya adalah thankyou atau dramafreak. Yang OSTnya rusak harap lapor.

Bagi yang ingin mengambil isi dari blog ini (copy paste) untuk digunakan di blog lain diperbolehkan asalkan menyertakan credit atau sumbernya yaitu Lovely Drama Korea.
Kritik dan saran bisa melalui email. Kalau ada mau pesan dvd juga boleh + ada yang mau beli dvd variaty show korea bisa juga kok. Emailnya lovelydramakorea@yahoo.com atau sms ke 08991637836
Terima kasih.................

Jumat, 01 Januari 2010
Diposting oleh desthy di 00.56
Also known as: Outrageous Women / Rude Woman
Directed by Lee Seung-ryeol
Screenplay by Moon Hee-jeong
Genre: Romance
Episodes: 18
Broadcast network: MBC
Broadcast period: 2006-Jul-29 to 2006-Sep-24
Air time: Saturday & Sunday 21:40
Cast :
* Yoo Ho Jung as Song Mi Joo
* Im Ji Eun as Kim Eun Young
* Jung Woong In as Jung Suk
* Lee Ki Woo as Jang Woo Jin / Rookie
* Oh Joo Eun as Yang Da Rim
* Sa Kang as Go Sang Mi
* Kim Bum as Joon
* Choi Woo Je as Jo Tae Joon
Tahun baru enaknya nonton film yang temanya keluarga dan ringan. Ini dia, aku mau rekomendasiin drama series yang menurutku sih bagus. Di film inilah pertama kalinya aku liat Kim Bum. Kim Bum di sini masih kecil, imut banget. Trus karena film ini juga aku suka sama Lee Ki Woo, soalnya di drama series yang satu ini Lee Ki Woo keliatan cakep banget, gayanya anak muda banget yang pake kaos sama levis, beda banget sama di A Love to Kill yang selalu berdandan rapi lengkap dengan jas dan dasinya. Ingin tahu ceritanya? Ini dia...
Song Min Joo adalah seorang dokter gigi yang pernah bercerai dengan Jung Suk. Min Joo mempunyai seorang anak laki-laki bernama Joon. Min Joo yang tadinya tinggal di Amerika sengaja pulang ke korea hanya untuk membalas dendam pada Jung Suk. Sedangkan Joon anaknya, tetap tinggal di Amerika untuk terus melanjutkan sekolahnya.
Demi membalas dendam, Min Joo sengaja menyewa rumah tepat di samping rumah mantan suaminya. Ia juga bekerja di klinik yang sama dengan Jun suk dan Eun Yong (istri Jung Suk yg sekarang). Secara perlahan, Min Joo mulai menghancurkan rumah tangga Eun Yong dengan rencana-rencana yang terkadang terlihat konyol.
Namun ternyata muncul masalah baru. Rumah yang Min Joo sewa ternyata milik seorang pemain baseball bernama Rookie. Min Joo dan Rookie pun mulai berebut hak atas rumah itu.
Nonton drama series yang satu ini akan membuat kita tertawa terus. Soalnya emang lucu. Apalagi ngeliat gelagatnya Min Joo yang terus menerus ngerjain Jung Suk. Belom lagi love story nya Min Joo dan Rookie. Bikin penasaran.
Hanya saja yang bikin kecewa sama nih film Lee Ki Woo harus berpasangan sama cewek yang lebih tua. Agak ga rela, hehehe.... Trus cowok-cowok cakep di film ini cuma Lee Ki Woo dan Kim Bum. Entah itu adalah nilai plus atau minus untuk film ini. Yang jelas, film ini layak lah buat di tonton.
Menurutku nih film rekomnded banget deh. Pasti suka deh liatnya. Soalnya ceritnya tuh ringan banget, ga terlalu serius, ga perlu mikir seperti waktu nonton IRIS. Cuma sayangnya karena film ini sudah agak lama jadi agak susak juga nyari DVDnya. Tapi coba cari aja di lapak. Kemarin sempet liat nih film di lapak.
Oiya, nilaiku untuk film ini...8
Label: 2006, comedy, drama, Im Ji Eun, Jung Woong In, Kim Bum, lee ki woo, MBC, Sa Kang, series, Yoo Ho Jung
0 Comments: