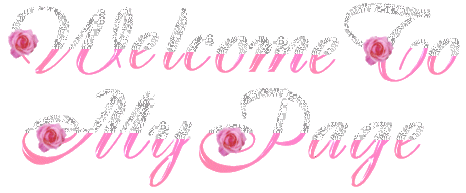 Semua yang saya bahas disini adalah film-film atau MV-MV yang udah pernah
saya
tonton. Jadi saya tidak menerima request untuk review apa pun.
Untuk download OST jika meminta password, passwordnya adalah thankyou atau dramafreak. Yang OSTnya rusak harap lapor.

Bagi yang ingin mengambil isi dari blog ini (copy paste) untuk digunakan di blog lain diperbolehkan asalkan menyertakan credit atau sumbernya yaitu Lovely Drama Korea.
Kritik dan saran bisa melalui email. Kalau ada mau pesan dvd juga boleh + ada yang mau beli dvd variaty show korea bisa juga kok. Emailnya lovelydramakorea@yahoo.com atau sms ke 08991637836
Terima kasih.................

Jumat, 16 April 2010
Diposting oleh desthy di 10.26
Quis 5 udah ditutup, dan ini adalah jawaban yang benar........

jawaban nomor 1 :


Hwang Seok Hyeon
Film : Speedy Scandal, My Fair Lady
Film : Thank You, My Love, Quiz King, One Shiny Day, High Kick To The Roof
Kim Hang Gi
Film : Hero, When Its Night, Bad Love, Bad Couple, Wedding Dress, Hearty Paws, Cherry Tomato, Girl Scout
Jawaban no 2 :
Rude Woman / Outrageous Women
Hanoi Bride
Bad Couple
Sweet Lies / Lost and Found
Romantic Island
Jawaban no 3
Nah yang ini banyak banget jawabannya, Ini menurut yang aku tahu aja ya.......
Nama-nama artist yang pernah bekerja sama dalam satu film lebih dari sekali :
joo ji hoon - sin min ah = The Naked Kiitchen & Devil
choi cheol ho - lee won jong = The Partner, Hot Blood & The Slave Hunter
lee won jong - lee dong wook = Hanoi Bride & The Partner
hwang jeong min - uhm jung hwa = Five Senses of Eros & My Lovely Week
ha ji won - kim jae won = 100 days with mr arrogant & hwang jin yi
jung joon ho - kim jung eun = princess lulu, air force, Marrying the Mafia
ha ji won - yu ji tae = ditto & nightmare
Seong sung hun - Han Ji Hye = Summer scent dan East of Eden
Eugene - Lee Min Ki = Romantic Island dan I Realy Realy Love You
Lee Min Ho, Park Bo Young, moon Chae Won = Mackerel Run dan Uor School English Teacher
Han Hyo Joo - Bae Soo Bin = Dong Yi dan Briliant Legacy
cha tae hyun - son ye jin = lovers concerto, crazy first love
lee dong wook - eugene (yoo jin) = loving you, heartbreak library
hwang jung min - ha ji won = sex is zero, my lovely week
cha tae hyun - jun ji hyun = my sassy girl, widstruck, happy together
lee ki woo - shin min ah = a love to kill, sad movie
Im So jung - Yeom Jeong-ah = a tale of 2 sisters, sad movie
gong yoo - kim sun ah = s diary, she's on duty
jang geun suk - Jung Jin-young = itaewon murder case, happy life
kwon sang woo - kim ha neul = tutor friend, almost love
kwon sang woo - song seung hun = fate, make it big
so ae - lee jeong jin = april kiss, 9 ends 2 out
Lee byung Hun - Choi Ji Woo = Beautiful days, everybody has secret
kim ha neul - song seung hun = ice rain, happy together
Jeong Woong-In - Jeong Jun-Ho = Sorry For The City, last scandal, my boss my hero, my boss my student
yoo seung ho - go ah sung = sad love story, god of study
Jeong Wun-Taek - Jeong Jun-Ho - Jeong Woong-In = Sorry For The City, my boss my hero, my boss my student
im joo hwan - hyun bin = a millionaire 1st love, snow queen
Ahn Jae Wook - Kim Hee Sun = Sunflower, Good Bye My Love
Bae Soo Bin - Han Hyoo Joo = Brilliant Legacy, Dong Yi
Bae Soo Bin - Lee Seo Yeon =Temptation of an Angel, Dong Yi
Choi Ji Woo - Ryu Si Won = Beautiful Days, Truth
Cha Tae Hyun - Kim Jung Eun = Sunflower, General Hospital 2
Nah, sekarang ini dia nama pemenangnya :
Seperti janjiku sebelumnya, bahwa aku akan memilih 5 orang pemenang yang jawabannya benar, tapi aku memutuskan memilih 8 pemenang karena dari sekian banyak yang ngirim jawaban, 8 orang ini lah yang jawabannya benar dan lengkap, kalo aku suruh milih, aku bingung milih siapa, jadi aku putuskan 8 orang ini jadi pemenangnya, ini dia pemenangnya :
Wirda Suzli

Vani Kusuma Wardani
Shorea Putri
Linda Bin
Hanifah Safaria
"diva_imut@yahoo.com"
Ika Citra
Nurul Fitri
Yang namanya tercantum di atas, harap segera menghubungi aku lewat email dan tulis alamat kamu agar bisa langsung aku kirim hadiahnya.Yang belum menang, lain kali bisa coba lagi, jangan kecewa ya..........
Terima kasih ya atas partisipasi kalian...........
Gomapsumnida...........
0 Comments: